THE ROLE OF BROADCASTING AGENCY TO BUILD THE LEGAL COMPLIANCE OF SOCIETY
Abstract
Abstract
Broadcasting has become part of peoples' lives needs for information, entertainment and education. Broadcasting agency as mass communication media play a role to shape the behavior of political, social, and economic in every society, in order to establish the public legal compliance through broadcasting activities that are counseling and law clarification, it takes effective communication media so that the target is expected to be achieved through increased the quality broadcast programs and attractive containing understanding and knowledge about the law will be able to increase publics' consciousness and legal compliance. This study using sociological-juridical approach by analyzing the empirical data in order to understand the social and legal responsibilities and functions of broadcasting as a mass communication media is effective in disseminating the law and the formation of values, the result of study drawn through the broadcast media were able to create a culture norms, it means the function of media is not only as a transmitter of information to disseminate the law to the public but also it can have the effect of influencing and encouraging the change of behavior towards the law-abiding.

Keywords: Broadcasting Agency, Law Compliance, Society
Refbacks
There are currently no refbacks.
Copyright (c)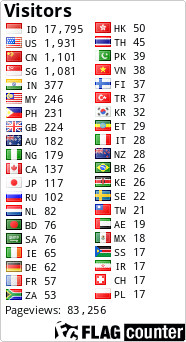 This work is licensed under a
Creative Commons Attribution 4.0 International License
.