THE RESPONSIVE LEGISLATION: THE ROLE OF PARLIAMENTS IN THE ESTABLISHMENT OF LOCAL REGULATIONS ON TAXES AND FEES THAT ARE RESPONSIVE IN CENTRAL MALUKU DISTRICT
Abstract
The existence of Local Regulation of taxes and levies is often a problem, especially the cause of the economic climate, hight cost economy in the era of regional autonomy widespread today. Therefore, the Regional Representatives Council as one of the primary organs of the establishment of legislation demanded its role in presenting the Regulation on Taxes and Levies responsive. With the normative-legal research methods-empirical located in Central Maluku district, the study found that the normative role of Parliament as provided for in the provisions of legislation that allows for the formation of local legislation on taxes and levies which have not been effectively implemented responsive. Therefore, to ensure the establishment of local legislation on Taxes and Levies character responsive required their obedience to the law of Parliament to implement the role of normative in the formation of legislation, empowering the institutional capacity of Parliament as well as personal legislators in the formation of legislation, as well as the necessary revision of DPRD  Regulation Central Maluku District Number 01 of 2014 on the Standing Orders of parliament so as to ensure the accessibility of public participation in the formation of legislation.
Keywords
DPRD; Local Regulation; Responsive; Taxes and Fees
References
Buku dan Jurnal
Achmad Ruslan, Juni 2005, "Pembentukan Peraturan Perundang-Undangan dan Kualitas Produk Hukumnya", Jurnal Ilmu Hukum Amanna Gappa, Vol. 13, Nomor 2.
Hendrik Hattu, Model Undang-Undang Berkarakter Responsif (Studi atas Undang-Undang Nomor 32 Tahun 2004 tentang Pemerintahan Daerah), Ringkasan Disertasi, Makassar, Program Pasca Sarjana Universitas Hasanuddin, Makassar, 2010.
Imam Soebechi, Judicial Review Perda Pajak dan Retribusi Daerah, Sinar Grafika, Jakarta, 2012.
Isrok, Oktober 2009. "Korelasi Antara Peraturan Daerah (Perda) Bermasalah dengan Tingkat Investasi Ke Daerah", Jurnal Hukum Ius Quia Iustum, Vol. 16, Nomor 4.
Marihot Pahala Siahaan, Pajak Daerah dan Retribusi Daerah, PT Raja Grafindo Persada, Jakarta, Cetakan Ketiga, 2013.
Moh. Mahfud MD, Politik Hukum Di Indonesia, Raja Grafindo Persada, Jakarta, 2009.
Philipe Nonet dan Philip Selznick, Hukum Responsif, terjemahan, Nusa Media, Bandung 2008, hlm. 83
Rodiyah, Januari 2012. "Aspek Demokrasi Pembentukan Peraturan Daerah Dalam Perspektif Socio-Legal", Jurnal MMH, Jilid 41, Nomor 1.
S.H. Sarundajang, Babak Baru Sistem Pemerintahan, Kata Hasta Pustaka, Jakarta, 2011.
Sadu Wasistiono dan Yonatan Wiyoso, Meningkatkan KinerjaDewan Perwakilan Rakyat Daerah(DPRD), Fokus Media, Bandung, 2009.
Saifudin, Partisipasi Publik Dalam Dalam Pembentukan Peraturan Perundang-Undangan, FH UII Press, Yogyakarta, 2009.
Soetandjo Wignosubroto, et.al, Pasang Surut Otonomi Daerah: Sketsa Perjalanan 100 Tahun, Institute for Local Government, Jakarta, 2005.
Website dan Koran
Dayanto, "Distorsi Fungsi Parlemen Pascareformasi", Ambon Ekspres, Rabu 25 Mei 2016.
http://www.kemendagri.go.id, diakses 19 Juli 2016.
Refbacks
There are currently no refbacks.
Copyright (c) 2016 Tadulako Law Review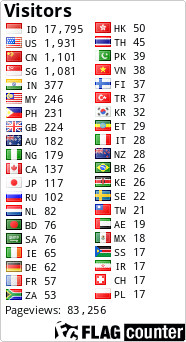 This work is licensed under a
Creative Commons Attribution 4.0 International License
.