REGIONAL GOVERNMENT'S RESPONSIBILITY TO THE PROTECTION OF INDONESIAN WORKER EMPLOYED (TKIs) ABROAD (Review of Human Rights Perspective)
Abstract
The purpose of the establishment of the Republic of Indonesia is to protect and realize the welfare of citizens. Therefore, the main responsibility of the government is to provide protection and guarantee to every citizen to get a job and a decent living for humanity. Limitations of domestic employment, as well as the public's desire to work overseas, should be responded positively by the government, by formulating regulations both at the central and regional levels. This study will examine the roles and responsibilities of local governments as an effort the law protection against Indonesian Migrant Worker working abroad.This research is a normative legal research with approach of legislation and concept approach and analyzed qualitatively to give perspective on legal issue to the object of this research study. The results show that the responsibility of local government, especially in the pre-placement, post-placement, and empowerment phase of placement of migrant workers, while the placement of migrant workers is the responsibility of the central government. Implementation of local government responsibilities should be supported by regulations established by local governments.
Keywords
Indonesian Migrant Worker; Government responsibility
References
Achmad Ali. 2008. Menguak Realitas Hukum. Jakarta: Kencana.
Achmad Ruslan. 2011. Teori dan Panduan Praktik Pembentukan Peraturan Perundang-undangan di Indonesia. Yogyakarta: Rangkang Education dan PuKAP Indonesia.
Asri Lasatu, 2016, Perlindungan Hukum atas Hak-Hak  Normatif Pekerja  dalam Sistem Hubungan Industrial, Disertasi, Universitas Hasanuddin Makassar.
Aswanto, 2012 Hukum dan Kekuasaan, Relasi hukum, politik dan Pemilu, Mahakarya Rangkang Offset, Yogyakarta.
Hotma P. Sibuea, 2010, Asas-Asas Negara Hukum, Peraturan Kebijakan, dan Asas-Asas Umum Pemerintahan yang Baik, Erlangga, Jakarta.
Jimly Assidhiqi dan M. Ali Safa'at. 2006. Teori Hans Kelsen tentang Hukum, Jakarta, Sekretariat Jenderal dan Kepaniteraan Mahkamah Konstitusi.
--------------------, 2009, Konstitusi dan Konstitusionalisme Indonesia, Sinar Grafika, Jakarta.
Lawrence M. Friedman, 2009,Penerjemah M. Khosim, Sistem Hukum, Perspektif Ilmu Sosial (the Legal System – A Social Science Perpective),  Nusa Media, bandung.
Mahadi, 1989, Falsafah Hukum Suatu Pengantar, Citra Aditya Bakti, Bandung, 1989
Marwati Riza, 2009,  Perlindungan Hukum Pekerja Migran Indonesia di Luar Negeri, As Publishing, Makassar
Manisuli Ssenyonjo, 2009, Economi, Social and Cultural Right in International Law, Hart Publishing, Oxford and Portland, Oregon.
Morissan, 2005,Hukum Tata Negara RI Era Reformasi, Ramdina Prakarsa.
Muhammad Tahir Ashari, 2007, Negara hukum,suatu studi tentang prinsip-prinsip dilihat dari segi hukum islam, implementasinya pada periode Negara Madinah dan masa kini, Jakarta Kencana.
Peter Mahmud Marzuki. 2005. Penelitian Hukum. Jakarta: Kencana Prenada Media.
Philipus M. Hadjon, Perlindungan Hukum Bagi Rakyat di Indonesia (edisi khusus), Peradaban, 2007
Philipus M. Hadjon dan Tatiek Sri Djatmiati, 2008, Argumentasi Hukum, Gadjah Mada University Press, Yogyakarta.
Ridwan HR,2006,  Hukum Administrasi Negara, Raja Grafindo Persada, Jakarta
Rhona K.M. Smith et al, 2010, Hukum Hak Asasi Manusia, PUSHAM  UII, Yogyakarta
Rosjidi Ranggawijaya. 1998. Pengantar Ilmu Perundang-Undangan Indonesia. Bandung: CV. Mandar Maju.
Satjipto Raharjo, Peranan Dan Kedudukan Asas-asas  Hukum Dalam Kerangka Hukum Nasional (Pembahasan Terhadap Makalah Sunaryati Hartono), Seminar dan Lokakarya Ketentuan  Umum Peraturan Perundang-undangan, Jakarta, 19-20 Oktober 1988
Siti Zuhro, 2012, prolog dalam Luthfi J. Kurniawan dan Hesti Puspitosari, Negara, Demokrasi, dan Civil Society, Intrans Publishing, Malang.
Soerjono Soekanto,  Faktor-faktor yang mempengaruhi  penegakan hukum, Raja Grafindo Persada, Jakarta, 1983
Soetandyo Wignjosoebroto. 1997. Sosiologi Hukum. Bandung: Penerbit Bina Cipta.
Sudikno Mertokusumo, Penemuan Hukum: Sebuah Pengantar, Liberty, Yogyakarta, 1996
Wibowo Alamsyah, 2004, Perlindungan Hak Asasi Manusia dalam Penangkapan dan Penahanan pada Proses Penyidikan, Disertasi, Program Pascasarjana Universitas Hasanuddin, Makassar.
William G. Andrews. 1968. Constitutions and Constitutionalism 3rd edition, (New Jersey: Van Nostrand Company.
Wolfgang Friedman, 1971, The State and The Rule of Law in A Mixed Economy, Stevens and Sons, London.
Undang-Undang Dasar Negara Republik Indonesia Tahun 1945
UU No. 39 Tahun 1999 Tentang Hak Asasi Manusia.
UU No. 13 Tahun 2003 tentang Ketenagakerjaan (Lembaran  Negara  Republik  Indonesia Tahun2003 Nomor 39,TambahanLembaran Negara Republik IndonesiaNomor 4279);
Undang-Undang Nomor 6 Tahun 2012 tentang Pengesahan International Convention on the plProtection of the Rights of All Migrants Workers and Members of Their Families (Konvensi Internasional mengenai Perlindungan Hak-hak Seluruh Pekerja Migran dan Anggota Keluarganya) (Lembaran Negara Republik Indonesia Tahun 2012 Nomor 115, Tambahan Lembaran Negara Republik Indonesia Nomor 5314).
UU No. 23 Tahun 2014 Tentang Pemerintahan Daerah sebagaimana telah diubah dengan PERPU No. 2 Tahun 2014 Tentang Perubahan atas UU No. 23 Tahun 2014 Tentang Pemerintahan Daerah, dan telah ditetapkan menjadi UU No. 2 Tahun 2015 Tentang Penetapan PERPU No. 2 Tahun 2014 Tentang Pemerintahan Daerah Menjadi Undang-Undang.
PP No. 3 Tahun 2013 tentang Perlindungan Tenaga Kerja Indonesia di Luar Negeri.
PP No.4 Tahun 2013 tentang Tata Cara Penempatan TKI di Luar Negeri oleh Pemerintah.
Refbacks
There are currently no refbacks.
Copyright (c) 2017 Tadulako Law Review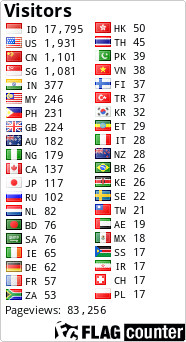 This work is licensed under a
Creative Commons Attribution 4.0 International License
.