PROTECTION ON CULTURAL EXPRESSION AS A COPYRIGHTS OF THE KAKULA TRADITIONAL MUSIC
Abstract
Legal instruments that can be used to protect music Kakula as traditional cultural heritage namely Intellectual Property Rights, in this case the rules relating to Copyright can be used as a basis for the protection of traditional musical art music Kakula. Copyright law provisions can be used as a basis for protecting cultural works are included in the scope of knowledge of art and literature. Kakula is a traditional musical instrument which is the traditional cultural heritage which is always used at events such as marriage ritual, the coronation of noble titles or formal occasions regions. The approach method in use is normative and normative anthropology, which takes secondary data and primary data through interviews with the parties relating to the cultural resources in the city of Palu, Donggala, and Sigi. As a result of the research after proposed in 2015, in 2016 coincided Kakula has been proposed to register as one of the Objects of Folklore.
Keywords
Copyright; Folklore; Kakula
References
Buku-Buku
Budi santoso,Dekonstruksi Hak cipta, Fakultas Hukum , Undip , Semarang.2007 Komariah, Hukum Perdata,Malang.2010
Buku Ajar Antropologi Hukum, Nurul Miqat, Ratu Ratna Korompot, Fakultas Hukum Universitas Tadulako.2014
Miranda Risang Ayu,Rika Ratna Permata,Laina Rafianti, Artikel Urgensi Pengembangan Provinsi Sumatera SelatanSebagai Model Suaka Sumber Daya Tak Benda Di Wilayah Barat Indonesia, 2014
Ratu Ratna Korompot, Nurul Miqat. Hasil Penelitian Pada Direktorat Jendral Tentang Analisis Perlindungan Hukum Terhadap Ekspresi Budaya Tak Benda terhadap Hak Cipta Akan Musik Tradisional Kakula, 2016
Peraturan Perundang Undangan
Undang-Undang Hak Cipta No 28 Tahun 2014 tentang Hak Cipta
Peraturan Presiden Nomor 78 tahun 2007 tentang pengesahan Konvensi Unesco tentang Pelestarian Warisan Budaya Takbenda 2003
Sumber Lain
Dinas Pendidikan dan Kebudayaan Provinsi Sulawesi Tengah
Dinas Kebudayaan dan Pariwisata Kabupaten Donggala
Dinas Kebudayaan dan Pariwisata Kabupaten Sigi
Sanggar Seni Di Desa Toaya
Sanggar Seni di Desa Taripa
Yayasan Ensamble Modero Kota Palu
Sumber Media
Radar Sulteng 14 Maret 2016 PEMPROV Usulkan Lima Warisan Budaya Daerah
Refbacks
There are currently no refbacks.
Copyright (c) 2016 Tadulako Law Review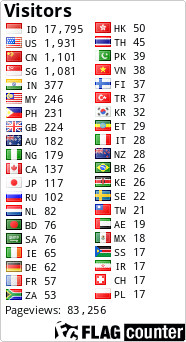 This work is licensed under a
Creative Commons Attribution 4.0 International License
.