THE POLICE CONSIDERATIONS IN HANDLING TRAFFIC ACCIDENT CASE WHICH RESULT IN SOMEONE'S DEATH IN KLATEN DISTRICT
Abstract
Abstract
The case that often gain pros and cons in the legal field in today's world are cases related to negligence. Negligence is usually done by most people that in case of a traffic accident. The Police must have the understanding about the formulation of the crime in relation to their duty in determine the status of the suspect, because the lack of understanding on the formulation of criminal offense would be influential in revealing the relationship of an action and its consequence. The issue to be examined is the Police consideration in dealing with traffic accident which resulted in someone's death due to a negligence. In order to prove the alleged suspect several things must be done such as investigating the crime the crime scene, listening to witnesses and choosing applicable legal articles. The obstacle faced by the police to process the traffic accident case is related to the witness and the suspect.
Keywords : Police, Traffic Accident, Negligence
Refbacks
There are currently no refbacks.
Copyright (c)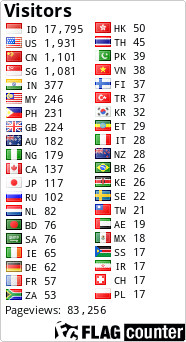 This work is licensed under a
Creative Commons Attribution 4.0 International License
.