CHILDREN PROTECTION AGAINST SEXUAL EXPLOITATION THROUGH SIRI MARRIAGE: AN INDONESIAN EXPERIENCE
Abstract
The problem that develops in the community regarding children is the exploitation of children. This action is considered an act that has violated legal norms, because it has taken away the inherent rights of the child. Child exploitation is an arbitrary act and discriminatory treatment against children by the community or family to force the child to do something without paying attention to children's rights, such as their physical and mental development. The practice of exploiting children, especially sexual exploitation, has been carried out in various ways, one of which is siri marriage. Siri marriage is a new mode to legalize the crime of sexual exploitation of children. Based on Islamic law, unregistered marriage is a legal marriage, because the unregistered marriage has met predetermined marriage validity criteria. However, unregistered marriage will be a criminal offense if it is committed against a child with the motive of legalizing sexual relations. Normatively, Indonesia applies preventive and repressive measures. As a preventive measure, Indonesia has enacted a series of laws regulating prohibitions, sanctions, and protection measures that must be provided to child victims of sexual exploitation. In addition, a form of repressive protection is carried out by providing a deterrent effect through sanctions on parents or other parties who deliberately allow and use it to gain benefits in child marriage through unregistered marriage which can be categorized as a criminal act, therefore in the perspective of criminal law it can be put together. punishment to parents who have been involved in the act of marrying off their children at an early age so that the imposition of criminal sanctions can provide legal certainty.
Keywords
Children Protection; Sexual Exploitation; Siri Marriage
References
Afni Zahra, & R.B. Sularto. (2017). "Penerapan Asas Ultimum Remedium Dalam Rangka Perlindungan Anak Pecandu Narkotika." Law Reform 13.1, 18-27. Anggelia & Ani Purwanti. (2020). "Kebijakan Perlindungan Anak Terhadap Eksploitasi Seksual Melalui Nikah Siri Dalam Perspektif Hukum Nasional Di Indonesia." Jurnal Jurisprudence 10.1, 109-126. Alit Kurniasari. (2016). "Faktor Risiko Anak Menjadi Korban Eksploitasi Seksual (Kasus di Kota Surabaya)." Sosio Konsepsia 5.3, 113-134. Ariyadi. (2018). "Tindak Pidana Pelaku Eksploitasi Seksual Pada Anak Di Tinjau Dari Hukum Positif." Jurnal Hadratul Madaniyah 5.2, 73-88. Fatin Hamamah. (2015). "Analisis Yuridis Sosiologis terhadap Perlindungan Anak dalam Kasus Eksploitasi Pekerja Anak." Jurnal Pembaharuan Hukum 2.3, 351-360. Femmy Silaswaty Faried. (2017). "Optimalisasi Perlindungan Anak melalui Penetapan Hukuman Kebiri." Serambi Hukum 11.01, 41-55. Febri Jaya. (2020). "Perlindungan Hak-Hak Pekerja Perempuan Pasca Revisi Undang-Undang Ketenagakerjaan Dalam Omnibus Law." Kertha Semaya: Journal Ilmu Hukum 8.12, 1886-1897. Hari Sutra Disemadi, Sholahuddin Al-Fatih, & Mochammad Abizar Yusro. (2020). "Indonesian Children Protection against Commercial Sexual Exploitation through Siri Marriage Practices in Maqashid Al-Shariah Perspective." Brawijaya Law Journal 7.2, 195-212. Hari Sutra Disemadi. "Adultery Child Status In Islamic Law And In The Civil Code." Legal Standing: Jurnal Ilmu Hukum 3.2, 20-31. Ikhsan, et al. (2020). Upaya Perlindungan Anak Dalam Peradilan Pidana Di Era Pemberlakuan "New Normal" Selama Pandemi Covid-19 Di Indonesia." Jurnal Ilmu Hukum 9.2, 225-242. Kornelius Benuf & Muhamad Azhar. (2020). "Metodologi Penelitian Hukum sebagai Instrumen Mengurai Permasalahan Hukum Kontemporer." Gema Keadilan 7.1, 20-33. Laurensius Arliman. (2017). "Reformasi Penegakan Hukum Kekerasan Seksual Terhadap Anak Sebagai Bentuk Perlindungan Anak Berkelanjutan." Kanun Jurnal Ilmu Hukum 19.2, 305-326. Laurensius Arliman. (2018). "Peranan Metodologi Penelitian Hukum Di Dalam Perkembangan Ilmu Hukum Di Indonesia." Soumatera Law Review 1.1, 112-132. M. Ali Rusdi. (2016). "Status Hukum Pernikahan Kontroversial Di Indonesia (Telaah Terhadap Nikah Siri, Usia Dini dan Mut'ah)." Al-'Adl 9.1, 37-56. Muhammad Fachri Said. (2018). "Perlindungan Hukum Terhadap Anak Dalam Perspektif Hak Asasi Manusia." JCH (Jurnal Cendekia Hukum) 4.1, 141-152. Nelsa Fadilla. (2016). "Upaya Perlindungan Hukum Terhadap Anak Sebagai Korban Tindak Pidana Perdagangan Orang." Jurnal Hukum dan Peradilan 5.2, 181-194. Rihlatul Khoiriyah. (2018). "Aspek Hukum Perlindungan Perempuan dan Anak dalam Nikah Siri." Sawwa: Jurnal Studi Gender 12.3, 397-408. Rini Fitriani. (2016). "Peranan Penyelenggara Perlindungan Anak Dalam Melindungi Dan Memenuhi Hak-Hak Anak." Jurnal Hukum Samudra Keadilan 11.2, 250-358. Rusmilawati Windari. (2019). Penanggulangan Eksploitasi Seksual Komersial Anak (ESKA) Berdasarkan Global-Local Based Approach (Glocalization)." Soumatera Law Review 2.2, 282-296. Sahuri Lasmadi, Kartika Sasi Wahyuningrum, & Hari Sutra Disemadi. (2020). "Kebijakan Perbaikan Norma Dalam Menjangkau Batasan Minimal Umur Perkawinan." Gorontalo Law Review 3.1, 1-16. Satrio Ageng Rihardi. (2018). "Perlindungan Hukum Terhadap Hak-hak Anak Perempuan Sebagai Korban Eksploitasi Seksual." Literasi Hukum 2.1, 61-72. Tedy Sudrajat. (2011). "Perlindungan Hukum Terhadap Hak Anak Sebagai Hak Asasi Manusia Dalam Perspektif Sistem Hukum Keluarga Di Indonesia." Kanun Jurnal Ilmu Hukum 13.2, 111-132. Winsherly Tan. (2020). "Pemenuhan Hak Pendidikan Anak Jalanan di Kota Batam: Tantangan Dalam Mewujudkan Sustainable Development Goals (SDGs)." Supremasi Hukum: Jurnal Penelitian Hukum 29.1, 46-59.
Refbacks
There are currently no refbacks.
Copyright (c) 2021 Tadulako Law Review
This work is licensed under a
Creative Commons Attribution 4.0 International License
.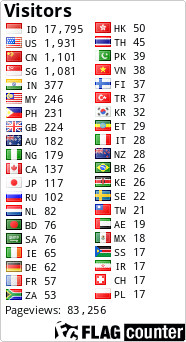 This work is licensed under a
Creative Commons Attribution 4.0 International License
.