BUSINESS ACTIVITIES OF BANK WAKAF MIKRO: CRIMINAL LAW POLICY IN THE IMPLEMENTATION OF MICROFINANCE INSTITUTIONS IN INDONESIA
Abstract
The purpose of this research is to determine the legal provisions of the implementation of Bank Wakaf Mikro as a Microfinance Institution, as well as to find out the criminal law policy in Bank Wakaf Mikro business activities. This research uses a normative legal research method with a statutory approach. This research shows that the Bank Wakaf Mikro is to overcome the problem of poverty and social inequality that occurs in society by empowering productive businesses that can be directly managed by the community. Bank Wakaf Mikro can be defined as a special financial institution established to provide business development and community empowerment services, through financing in micro-scale businesses to members and the community, managing savings, as well as providing business development consulting services by applying sharia principles that are not solely seeking advantage. Bank Wakaf Mikro is regulated in Law Number 1 of 2013 concerning Microfinance Institutions and the criminal provisions in the business activities of Bank Wakaf Mikro are regulated in the provisions of Chapter XII Articles 34 to 38.
Keywords
Bank Wakaf Mikro; Criminal Law; Microfinance
References
Angkat Poenta Pratama, Hari Sutra Disemadi, & Paramita Prananingtyas. (2019). Existence and Position of Islamic Economic Laws in Indonesia. Legality: Jurnal Ilmiah Hukum, 27(2), 222-231, DOI: https://doi.org/10.22219/jihl.v27i2.10159. Ade Iskandar Nasution. (2020). Implementasi Wakaf Mikro Dalam Perspektif Hukum Islam. Faculty of Sharia & Law, 1(1), 67-86, DOI: https://doi.org/10.15575/fsl.v1i1.8581. Ani Faujiah. (2018). Bank Wakaf Mikro Dan Pengaruhnya Terhadap Inklusi Keuangan Pelaku Usaha Kecil Dan Mikro (UKM). In Proceedings of Annual Conference for Muslim Scholars, Series 1, 373-382, http://proceedings.kopertais4.or.id/index.php/ancoms/article/view/141. Ani Faujiah. (2020). Praktek Akad Qardhul Hasan Pada Bank Wakaf Mikro. ACTIVA: Jurnal Ekonomi Syariah, 3(1), 20-36, http://jurnal.stitnualhikmah.ac.id/index.php/activa/article/view/572. Debora Damanik. (2020). Prudential Banking Principles Dalam Pemberian Kredit Kepada Nasabah. Notarius, 12(2), 718-730, DOI: 10.14710/nts.v12i2.29011. Hari Sutra Disemadi & Kholis Roisah. (2019). Kebijakan Model Bisnis Bank Wakaf Mikro Sebagai Solusi Pemberdayaan Ekonomi Masyarakat. Law Reform, 15(2), 177-194, DOI: 10.14710/lr.v15i2.26176. Hari Sutra Disemadi, & Budi Santoso. (2019). Pelaksanaan Fungsi Pembinaan Dan Pengawasan Otoritas Jasa Keuangan Terhadap Lembaga Keuangan Mikro Syariah Di Jawa Tengah (Studi Pada Bank Wakaf Mikro Sunan Gunung Jati Ba'alawy), Semarang: Tesis Fakultas Hukum Universitas Diponegoro. Hari Sutra Disemadi, Mochammad Abizar Yusro, and Wizna Gania Balqis. (2020). The Problems of Consumer Protection in Fintech Peer To Peer Lending Business Activities in Indonesia. Sociological Jurisprudence Journal, 3(2), 91-97, DOI: https://doi.org/10.22225/scj.3.2.1798.91-97. Hari Sutra Disemadi. (2019). Risk Management in the Provision of People's Business Credit as Implementation of Prudential Principles. Diponegoro Law Review, 4(2), 194-208, DOI: 10.14710/dilrev.4.2.2019.194-208. Ibnu Kusuma Negara, & Sriyati Sriyatin. (2020). Praktek Qardh Di Bank Wakaf Mikro Alpend Barokah Mandiri Perspektif Islam, Pemberdayaan Umkm (Studi di BWM Al-Amien Prenduan). Jurnal Justisia Ekonomika: Magister Hukum Ekonomi Syariah, 4(1), 1-11, DOI: http://dx.doi.org/10.30651/justeko.v4i1.5233. Isnaini Harahap, Mailin, & Salisa Amini. (2019). Peran Bank Wakaf Mikro Syariah Di Pesantren Mawaridussalam Dalam Pemberdayaan Ekonomi Masyarakat. TANSIQ: Jurnal Manajemen Dan Bisnis Islam 2(2), 154-164, http://jurnal.uinsu.ac.id/index.php/tansiq/article/view/5883/2716. Jehan Maya Zayanie, Ahsana Fitria, & Rosidatul Kamariah. (2019) Bank Wakaf Mikro and Creative Economics in Pesantren Buntet. Shirkah: Journal of Economics and Business, 4(2), 253-288, DOI: 10.22515/shirkah.v4i2.269. Muhammad Alan Nur, Rais Sani Muharrami, & Mohamad Rahmawan Arifin. (2019). Peranan Bank Wakaf Mikro dalam Pemberdayaan Usaha Kecil pada Lingkungan Pesantren. Journal of Finance and Islamic Banking, 2(1), 25-49, DOI : 10.22515/jfib.v2i1.1806. Muhammad Baqir Ash Shadr. (2008). Buku Induk Ekonomi Islam Iqtishaduna, Jakarta: Zahra. Otoritas Jasa Keuangan. (2019). Informasi Umum Lembaga Keuangan Mikro, www.ojk.go.id, Accesed Agustus 24, 2020. Paramita Prananingtyas, & Hari Sutra Disemadi. (2020). Legal Consequences of Dualism Regulations on Micro Waqf Bank as a Sharia Microfinance Institutions in Indonesia. Varia Justicia, 16(1), 1-14, DOI https://doi.org/10.31603/variajusticia.v16i1.3205. Rochmat Aldy Purnomo. (2016). Ekonomi Kreatif: Pilar Pembangunan Indonesia, Surakarta: Ziyad Visi Media. Rozalinda, & Nurhasnah. (2020). Bank Wakaf Mikro: The Operations and Its Role Towards Muslim Community Economic Empowerment in Islamic Boarding School. Islam Realitas: Journal of Islamic & Social Studies, 6(1), 42-58, DOI: http://dx.doi.org/10.30983/islam_realitas.v6i1.3119. Siska Lis Sulistiani, Muhammad Yunus, & Eva Misfah Bayuni. (2019). Aspek hukum Bank Wakaf Mikro dalam pengentasan kemiskinan berbasis pesantren di Indonesia. Jurnal Bimas Islam, 12(1), 1-26, DOI: https://doi.org/10.37302/jbi.v12i1.86. Syukri Kurniawan, & Hari Sutra Disemadi. (2020). Corporation's Criminal Liability in Indonesia: A Response to the Weak Enforcement of Corporate Social Responsibility. Lentera Hukum, 7(2), 193-214, DOI: https://doi.org/10.19184/ejlh.v7i2.16754. Wahyu Nugroho, & Faridl Noor Hilal. (2019). Micro Waqf Bank in Indonesia: Analysis of The Constitution Concept According to The Maqashid Sharia. Al-Iktisab: Journal of Islamic Economic Law, 3(1), 28-39, DOI: http://dx.doi.org/10.21111/al-iktisab.v3i1.3905. Wizna Gania Balqis, & Tulus Sartono. (2019). Bank Wakaf Mikro Sebagai Sarana Pemberdayaan Pada Usaha Mikro, Kecil Dan Menengah. Jurisdictie, 10(2), 215-231, DOI: https://doi.org/10.18860/j.v10i2.7380. Yudhi Priyo Amboro, & Agustina Christi. (2019). Prospek Pengaturan Cryptocurrency sebagai Mata Uang Virtual di Indonesia (Studi Perbandingan Hukum Jepang dan Singapura). Journal of Judicial Review, 21(2), 14-40, DOI: http://dx.doi.org/10.37253/jjr.v21i2. Yusvita Nena Arinta, et al. (2020). Eksistensi Bank Wakaf Mikro Dan Implikasinya Terhadap Kesejahteraan Masyarakat Dalam Perspektif Islam. Jurnal Ilmiah Ekonomi Islam, 6(2), 372-378, DOI: http://dx.doi.org/10.29040/jiei.v6i2.1124. Zeehan Fuad Attamimi, Hari Sutra Disemadi, & Budi Santoso. (2019). Prinsip Syariah Dalam Penyelenggaraan Bank Wakaf Mikro Sebagai Perlindungan Hak Spiritual Nasabah. Jurnal Jurisprudence, 9(2), 117-132, DOI: https://doi.org/10.23917/jjr.v9i2.8897.
Refbacks
There are currently no refbacks.
Copyright (c) 2021 Tadulako Law Review
This work is licensed under a
Creative Commons Attribution 4.0 International License
.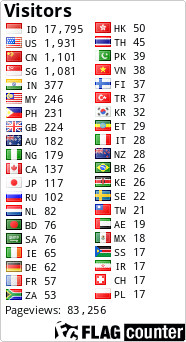 This work is licensed under a
Creative Commons Attribution 4.0 International License
.